Bioquell – RBDS (Room Bio-Decontamination Service)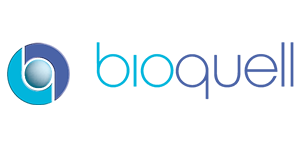 100
%
Local Support, Bioquell Trained
Fully managed hydrogen peroxide vapour (HPV) bio-decontamination service
Scalable from small rooms to complete facilities
Fully documented and verified cycles to 6-log sporicidal reduction in bioburden
Description
Bioquell RBDS (room bio-decontamination service) is designed to provide confidence, that facilities have been
efficiently and effectively bio-decontaminated. Whether undertaken in an individual room, an entire building or
across the whole site, the service is carried out quickly. Pre-agreed timescales, help to ensure a rapid return to
normal operation. This fully scalable outsourced service simplifies internal operating procedures and reduces the
burden of in-house paperwork.
The service delivers a universally recognised standard of 6-log reduction in environmental bioburden using
advanced Bioquell HPV technology. Each HPV bio-decontamination cycle undertaken by the Bioquell RBDS
team uses biological indicators (BIs) to ensure it is verified in a challenging and repeatable way.
Bioquell RBDS is suitable for facility/area bio-decontamination within small and large GMP regulated,
or non-regulated areas, including food manufacturing/ processing, laboratories, biomedical facilities, and
biosafety/biosecurity areas.
Features
Rapid:
Bioquell RBDS is a highly scaleable and rapid bio-decontamination service that helps to get facilities back
to an operational and productive status. Rooms of around 100m3 can be treated in under 3 hours, with facilities of
around 8,000m3 bio-decontaminated in under 24 hours*.
Professional:
Highly trained Bioquell RBDS engineers carry out the bio-decontamination, adjusting the process to
account for the topographical conditions whist maintaining a safe and secure working environment at all times. In
addition, the whole process is verified using 6-log Geobacillus stearothermophilus BIs.
Documented:
Full documentation is provided as standard including risk assessments, method statements, a detailed
final report and a bio-decontamination certificate.
Technology
Bioquell Technology
Bioquell RBDS uses patented HPV technology to bio-deactivate microorganisms including bacteria, viruses and fungi. The HPV bio-decontamination process is a high-level disinfection of all surfaces within an enclosed area, providing a 6-log reduction in environmental bioburden, the same standard used when validating steam sterilisers/autoclaves.
The process utilises high kinetic energy to ensure that the HPV is distributed efficiently throughout ensuring
that bio-decontamination is achieved in the target rooms/zones that may contain a significant amount of
equipment. As a result of thousands of deployments world-wide, the process and technology has been
proven to provide repeatable results.